Education and Environmental Policy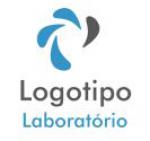 Objective
The Oca - Education and Environmental Policy Laboratory - ESALQ-USP is aimed at training professionals, researchers (as) citizens (multicomponent); people active in educating themselves environmentally and in the design, implementation and evaluation of public policies towards sustainable societies.
The identity of concepts, Community Dialogue Power Act and Happiness are the five pillars, the understanding of Oca promote sustainability through community dialogue and participation in the construction of identities potentiated to act with happiness for the common good. In this regard take place educators processes related to the protection, restoration and improvement of the environment, the quality of life of human and nonhuman, and improvement of these in all its dimensions.
According to Carlos Rodrigues Brandão, Oca is "a center of production and imaginary of development and theoretical ideas and practices on environmental education and its interfaces. A compound of dialogue studies center on environmental education that coletiviza individual. An area of ​​training and acceptance of environmental educators, creating a network of people, initiatives and emerging projects. "
The Oca operates in Teaching / Learning, Research, Extension and Management, seeking to contribute to the formation, implementation and evaluation of public policies, as well as educational proposals Environmental Education Environmental Education Programs, Participatory Diagnostics, Training Courses, Courses expertise, Lectures, Workshops, Development of Instructional Materials and implementation of Environmental Education centers.
laboratory practice areas are as follows:
Management and Public Administration in different spheres and territories: Municipal, State, Federal, Regional, river basin, among others;

School, University and Other Structures and Spaces Educators;

Networks, Social Movements and Citizen's Associations;

Business.
The activities carried out by Oca intended for the production of knowledge and problem solving and building shared visions, an educational perspective that covers:
Trans and interdisciplinarity in educational projects and actions;

Culture of democratic procedures, self-management and active citizenship;
Exercise daily transparency in relations;
Dialogue mapping, coping, management and evaluation of conflicts;
Building knowledge through interpretive communities and learning;
Thinking and global, local and personal action;
emancipatory and transformative participation;
Public policies for the construction of a National Environmental Education System that include Collective Educators and Green Rooms.
The Oca operates in various social and environmental issues in the integration of beings and knowledge in harmony with the landscape (eg Basin, Agriculture, Forestry) from the recovery, recovery, conservation and improvement of socio-biodiversity. In his self-analytical and self-management practices, Oca has been incorporating and sharing attitudes conscious and sustainable, such as responsible consumption, waste management (selective collection, waste recycling), for greater eco-efficiency to contribute effectively to building Sustainable Societies and Global Responsibility.