Protected Natural Areas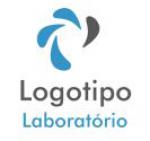 Objective
The Natural Protected Areas Laboratory (LANP) conducts research to contribute to the management of natural areas and historical value of local / cultural.Faz the University of São Paulo, and is located in the Department of Forest Sciences on the campus of the School Superior Luiz de Queiroz Agriculture / ESALQ.
Despite the LANP was formally established in May 1999, projects previously developed always sought to generate knowledge that could increase the effectiveness of management of protected areas.
The technical and research papers were directed to the planning of protected areas and understanding the users of these areas. contributions were made to the preparation of management plans and Interpretive Plans for full protection conservation units. Currently the main focus on LANP has been the study of public use in protected natural areas, considering the effects on natural resources and the experience of visitors.
The designs are created and the results are analyzed in LANP headquarters. However the true laboratory of our team is in the fields, forests, beaches, mountains, the trails, with employees and visitors of protected areas.